With more than 6.1 million apps in Google's Play Store and Apple's App Store, the app world is gradually expanding at an unstoppable rate. For every small or big utility, multiple apps are being created. Every business irrespective of size or industry is doing business via apps because that's a great way to reap profits from. To develop good apps, you need high-skilled developers who can code and at the same time manifest the importance of the app as a user.
Lesson 101- App development is complicated and is a result of teamwork
Firms are always on the lookout for the best app developers. It's not always possible to get them in your team, as there can be mistakes while hiring app developers. It's very critical to have the right people in your team because app making can cost you a lot. As per industry standards, it can cost you anything from $100,000-500,000 depending on the features and design. You can have apps created under $50,000 as well, but with fewer features. Despite all odds, the bottom line is app development can be an expensive process, therefore you need to hire developers who are experts in the field.
Table showing app development cost based on mobile app complexity
The app market is competitive, and even the smallest of mistakes can cost you big. If you go through the list of the biggest app development companies at the global level, you'll realise they are there because of having an excellent team, especially developers. Great developers will be assets to your team, but hiring menial/unskilled developers can hamper app production or worse, cause your project to suffer from 'development hell'. It's better to know about the mistakes while you hire developers for mobile applications.
The 9 mistakes you, as an entrepreneur, should avoid while hiring mobile app developers
The following piece will help you to learn about the common mistakes people tend to make while hiring mobile app developers.
1. Improper verification of credentials
Before hiring an app developer, people many a time, do not indulge in a thorough background check of the applicant or at times avoid going through it during immediate/bulk hiring. This is one mistake you should definitely avoid. Verification of credentials is the foremost thing for an app maker to be hired. Even if you're hiring freelance app developers, you should go through their past work and check out how many development projects they were a part of, what languages they coded in, how many frameworks they worked upon, etc.
2. No formal interview with the development team
Formal interviews are extremely mandatory for app development. Avoiding formal interviews is a common mistake while hiring app developers. An app maker has to work with a team consisting of front-end and back-end developers, UX/UI designers, QA specialists, project manager(s) and business developers. Therefore, the candidate has to have proper knowledge of the mission, vision and business model of the app, the team that is working for it and the expected growth in the future. An interview also reveals the interviewee's expertise, conduct and standard approach towards things in general. You get to learn about his/her perspective. Thus, hire an app developer (only) after conducting a proper interview.
3. Lack of experience or understanding
Every developer has his/her first day and always comes with a motive to learn. You should always welcome fledgelings, but when it comes to requirement-based skills, do hire an app developer who has a fair share of experience in the field. When you're building an app that needs a lot of features and customisations, you need someone who has gained expertise in the same while being a part of other projects. Hire mobile app developers who have the adroitness to recognise faults and fix them correctly in time. If the person is able to prove that in the interview round itself, you know you have the right guy on board.
4. Hiring only local developers to develop the app
In the age of the internet, distance is never an issue. If your app has to be developed continents apart, let that take its course. Geographical restrictions shouldn't be on your mind while building a team of developers. Of course, it's an advantage to hire an app developer within your city, but that doesn't guarantee that you will be hiring the best developer on board. Global companies with offices in different locations hire offshore developers. Therefore, never back out from hiring people from far off locations.
A study by VisionMobile reveals the number of mobile app developers by region, so now you can get a fair idea of how much talent your region has.
5. Not thorough with cross-platform app development
Cross-platform app development is as important as native app development. Developers can share a single codebase on various platforms including iOS and Android. Such apps are also called hybrid apps. Hybrid apps come with their own advantages. Instagram, Messenger, UberEats, Evernote, Gmail, etc. are all well-known hybrid apps.
In the last four years, developers have shifted their base from native to hybrid in huge numbers. That's because it's highly cost-effective, fast and can work with various operating systems. I hope it's easier for you to figure out why you need to hire a mobile developer who has knowledge of various platform-based app development.
6. Not paying as per industry standards or ability
One of the critical issues which often serves as a hit or a miss is deciding the remuneration part while hiring. To put it simply- you end up either paying more than one deserves or lower than his/her right to earn. Although there is no exact figure on what is the right payment, you should always give preference to skill over payment. That way you can understand the true potential of a developer and decide the pay scale accordingly. Even small businesses today are hugely dependent on apps as a source of revenue.
App development is a lengthy and expensive process, and once the app is live, it can earn you big bucks. With prices increasing every year, develop a flexible business model where application developers are paid as per market and skill-based traditions.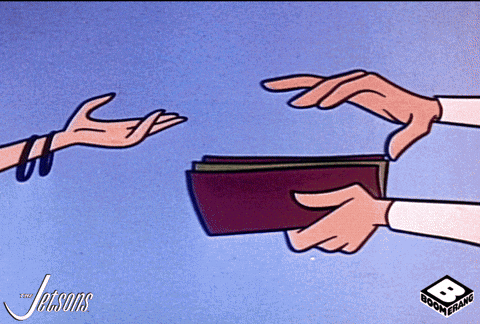 Fact: North America has highest average Android app developer hourly rate ($168) and at the bottom rung is India ($26)
7. Product life cycle not taken into consideration
The worst thing for a project can be if a developer thinks that mobile app development is a one-time process. It is NOT. It's a never-ending process, and the quicker a developer learns this, the better it will be for the app. An app maker may think that once the app gets a successful launch, his/her work will be done. Whereas, the launch is barely a scratch on the surface. There will be upgrades, further customisations, bug fixes, etc. which a developer needs to keep analysing and performing. Not thinking about the future is one of the key mistakes to avoid while developing a mobile app.
8. Being too quick in hiring app developers
Keeping all the above points in mind, you must carefully build an app team with capable developers. Never be in a hurry while enlisting people in your team as at times, due to excessive promptness, you may end up making wrong decisions. It's a situation of better late than sorry. This point is most helpful when hiring offshore app developers. The entire process is like what to watch on Netflix. You see a horror film in the options and do some research on the same. You may/may not watch it, but you prefer to see other options first. There is always a possibility for you to come back to the first choice.
Similar is the case in hiring an app developer. Talk to the person, go through his/her skill sets, see past projects and wait. Interview others as well based on the same yardsticks. Take your time, discuss with your team and then decide who shall be the best person(s) to fit the bill.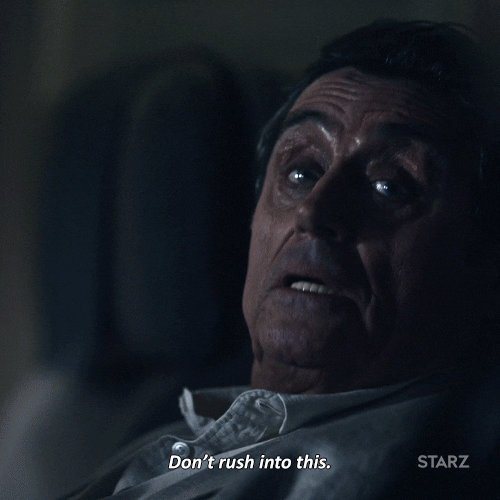 9. Running away from mistakes or repeating them
Mistakes are stepping stones to better decisions as they are bound to happen, otherwise, we would never have had companies like Walmart, Google, Apple, Facebook, Microsoft or any of the big names you see. Never feel afraid of committing one; the key is to never deliberately attempt something which has the potential to jeopardise your project. Also, never repeat the same mistake twice. Learn from everything and proceed with vigour – that should be your approach while hiring any person on your team.
In a nutshell
Like the development process, app developers cost a lot when it comes to their salaries as over the years, they have acquired knowledge of not just the technical know-how but also of sociable skills which help them to grow as professionals. Hire dedicated developers who are ready to give their heart and soul to your project and make your vision a part of their own. Your developers will be a part of your core team and the importance of teamwork doesn't need to be repeated. Although not directly correlated but the example of Google's Project Aristotle somehow fits the narrative. It was an intense team and work group related project that you can follow to understand the psychological needs of an individual and team and use pointers while hiring app developers to bring in more effectiveness.